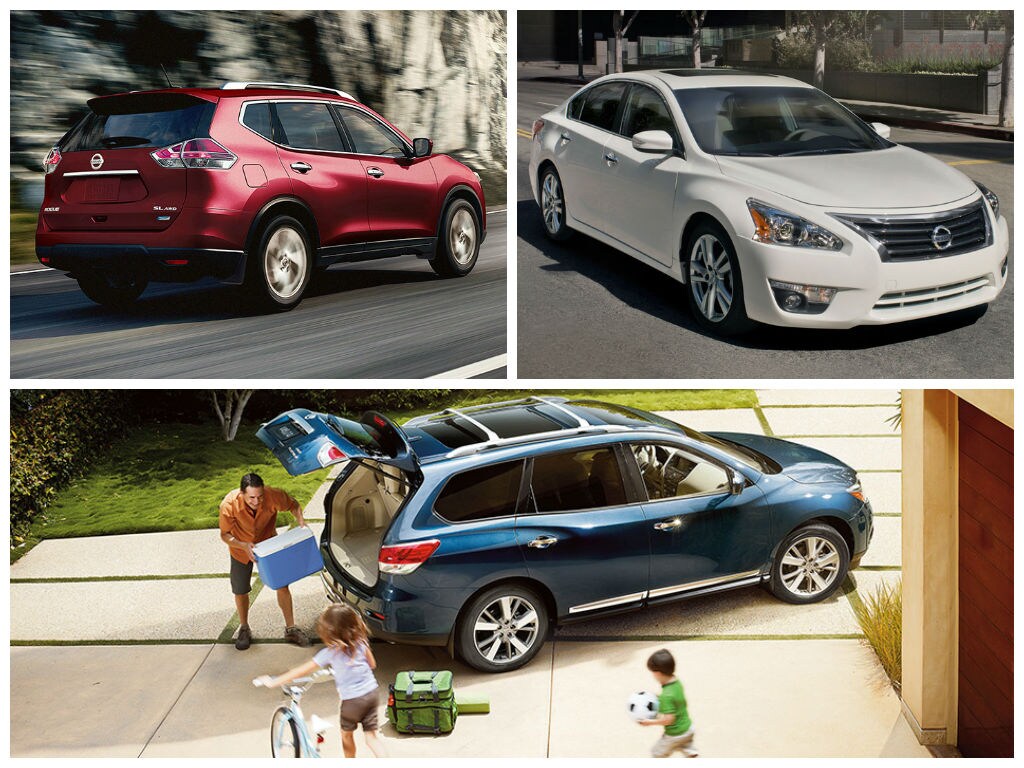 Many of the customers to our dealership in Fort Worth, Texas are on the prowl for a new Nissan vehicle that can accommodate their families. A proper family hauler is often equipped with advanced safety features, spaciousness, and budget-friendly value.
There are many models within our lineup that boast these qualities. Don't just take our word for it, ask the auto experts at Kelley Blue Book. Its website, KBB.com, recently named three Nissan models among its coveted list of the "12 Best Family Cars of 2014."
Over twenty vehicles were rated among specific family-friendly categories and KBB.com found the following to be the ideal family-mobile-- the 2014 Nissan Rogue, 2014 Nissan Altima, and the 2014 Nissan Pathfinder.
Nissan was extremely pleased with the honor, as the three models were all redesigned within the past two years and the title signifies successful overhauls.
"Each of these vehicles was designed to fit the needs of a wide range of customers and situations, while also being family-friendly," explained Dan Mohnke, the vice president of Nissan Chief Marketing Manager and Marketing Operations.1
He continues: "From Pathfinder's more conventional family profile to Rogue's wealth of amenities and clever cargo solutions to Altima's ideal fusion of spottiness and practicality, the mainstream appeal of these vehicles' designs has been borne out in robust sales numbers and third-party accolades such as these most recent awards from KBB.com."2
Are you interested in the features that make the Pathfinder, Altima, and Rogue the ultimate family vehicles? Pack up the kids and head here, to Fort Worth Nissan, to learn more and hop in for a test drive!
Source: 1, 2 http://nissannews.com/en-US/nissan/usa/releases/2014-nissan-rogue-altima-and-pathfinder-among-kelley-blue-book-s-12-best-family-cars