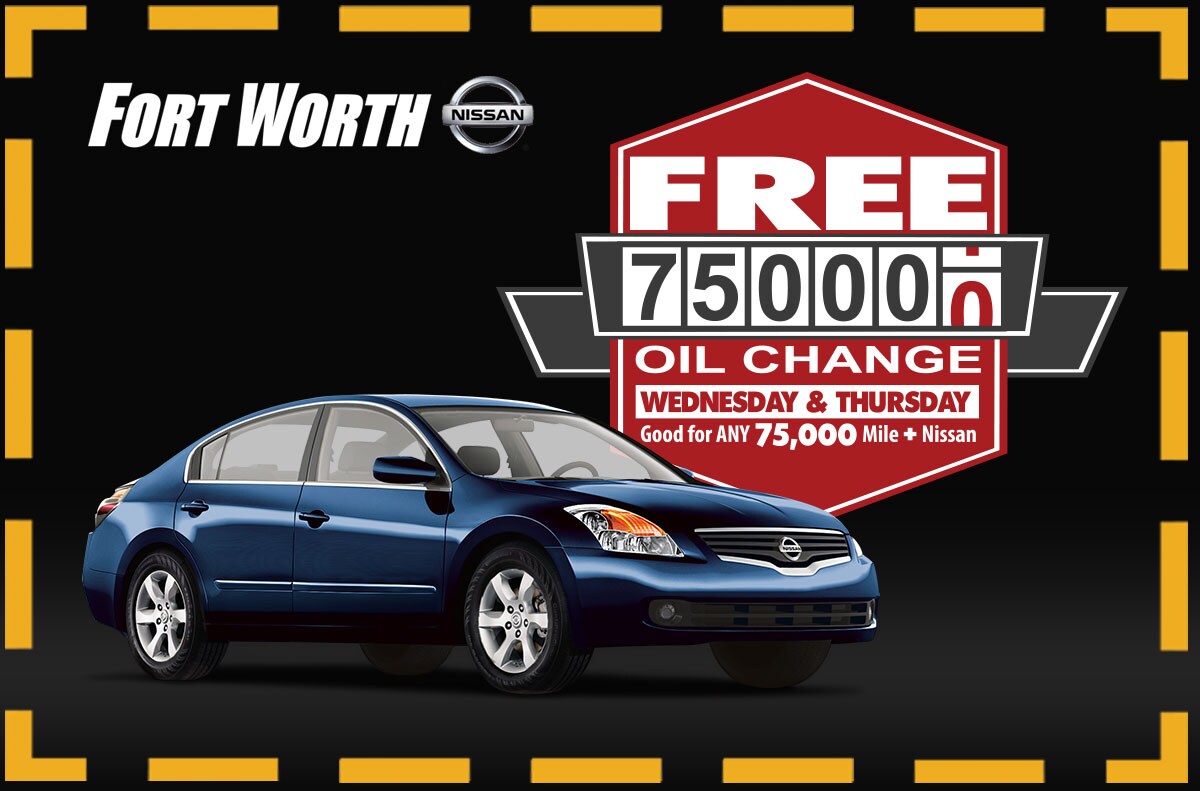 Why are we offering free oil changes at our dealership in Fort Worth, Texas? It's because an oil change is one of the most important routine maintenance task you can do for your new or used Nissan car!
Here at Fort Worth Nissan, we want you to be able to enjoy your vehicle for as long as possible and to do so, regular upkeep is necessary.
Motor oil does a lot for your Nissan. It protects the engine by lubricating moving parts. It cools components that are vital to proper engine operation. It even keeps parts clean and guarded against harmful residue. To ensure the oil continues working as it should, it needs to be changed roughly every 3,000 miles.
Without routine oil changes, you can experience some serious problems with your Nissan. Here are 5 reasons to change you oil:
Oil stress. Oil breaks down after extended exposure to high temperatures, which in turn wears down the lubrication. As a result, engine parts chafe against each other and cause problems.
Combustion Gunk. If oil isn't changed, destructive derivatives can form. This gunk can cause your Nissan's engine to overheat and consequentially, severe and expensive damage!
Corrosion. As we mentioned, oil protects engine parts from debris like water, dirt, and dust. Without fresh oil, such residue can penetrate your engine and corrode it.
Clogged Filters. Another perk to an oil change is getting a new filter as well. As filters age, they become clogged with old oil, dirt, combustion sludge, and more-- blocking good oil from doing its job for your engine.
Leaks. Let's be honest, we aren't often looking in and under our car. But when you visit our Nissan service center, our experts know what to look for and while changing your oil, they can find gas or coolant leaks before they become a serious problem.
So if you drive a Nissan with 75,000 miles or more on it, be sure to take advantage of our free oil change special-- every Wednesday and Thursday!