When it comes to buying an electric vehicle, nothing measures up to the Nissan LEAF. Don't just take our word for it-- ask the world!
During its short life of three years, the LEAF has taken the earth by storm and is the bestselling EV in the world. That's a pretty hefty title for a car so compact!
Now the Nissan model is celebrating another major milestone: 100,000 LEAF units sold. This past weekend, a dentist in the United Kingdom was in for a treat when he went into his local dealership to purchase the LEAF. Nissan congratulated him for being the 100,000th LEAF owner with a special vehicle covered in Euro coins.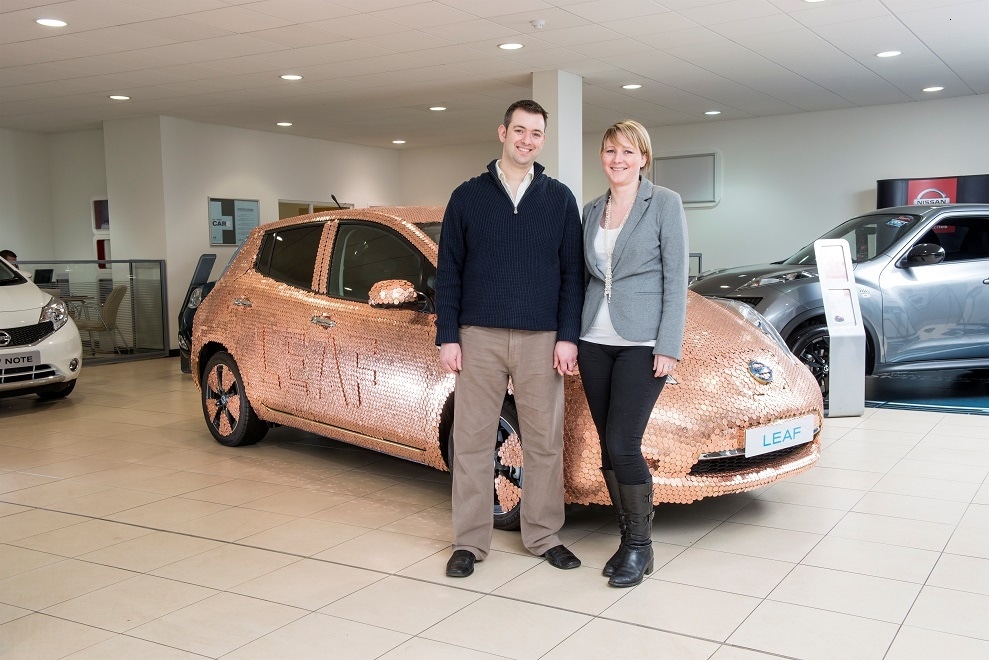 We kid! Nissan did, however, use the coin-covered car as a celebratory model to signify the amount of money you save when opting for the all-electric vehicle. In fact, that was one of the major reasons Dr. Brett Garner wanted the LEAF.
"I have chosen my Nissan LEAF because I am very interested in its running costs," he explained. "The cost of ownership such as maintenance, insurance and charging also convinced my wife. She had the experience of driving 50 miles in a borrowed LEAF and the low cost was remarkable. So she was converted and insisted that we had a LEAF."1
Are you interested in how a LEAF can change your life for the better? Visit us at our dealership in Fort Worth, TX to learn how going green in a new Nissan can save you a lot of green!
Source:1http://insideevs.com/nissan-features-100000th-leaf-owner-a-british-dentist/