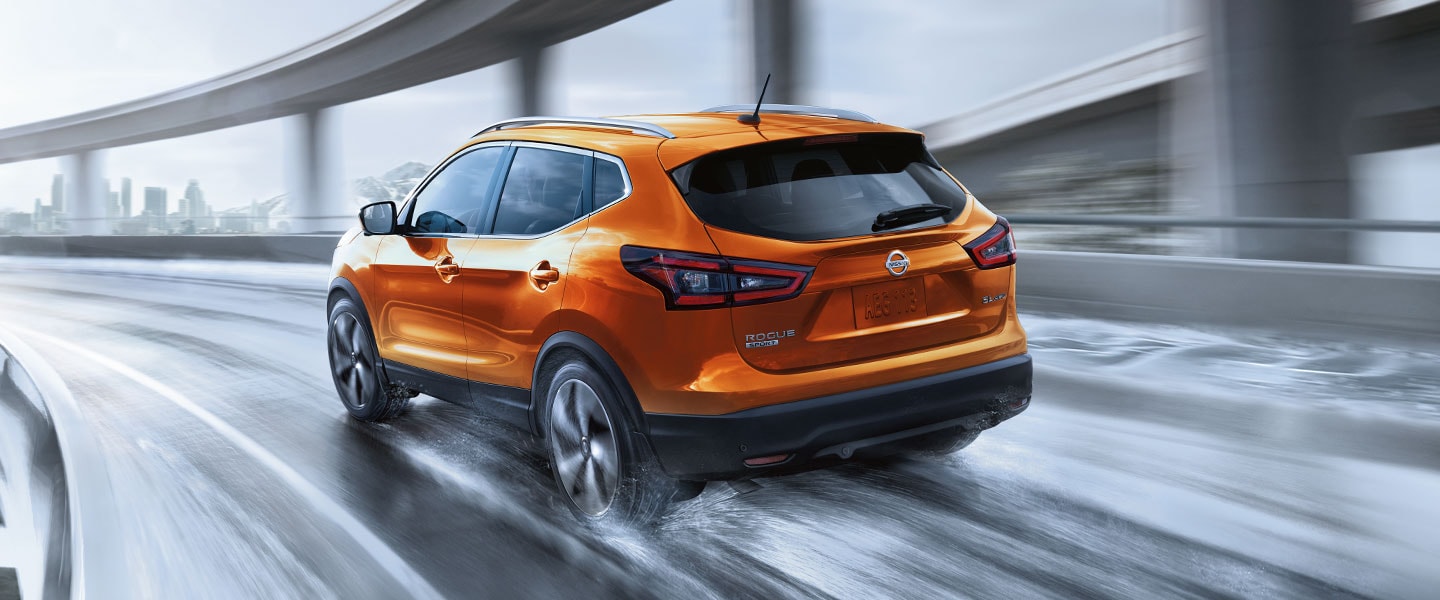 Are you looking for a comfy and compact SUV to help you enjoy even the smallest of commutes? Do you wish to invest in an SUV that can give you as many bells and whistles as possible for your budget? If so, then the
new 2021 Nissan Rogue Sport
is for you! Here at Fort Worth, Nissan, we're raving about the benefits that the 2021 Nissan Rogue Sport can offer a wide variety of customers. Whether it be a college kid, a small family, or a first-time car buyer, the ROI is through the roof.
Let's look below for more information on all the available trim levels and specifics that show the true potential of this compact SUV beauty.
High-Quality Trim Level Options
The New 2021 Nissan Rogue Sport offers incredible value to its owner. It comes in three different trim levels: The S, SV, and SL. Each of them offers a great bundle of safety features and amenities that modern customers are looking for. See below for a breakdown of the different features that each of these trim levels offers so that you can find the best investment for your needs.
Given that we're talking about the new 2021 Nissan Rogue Sport, it's only fitting that the base level trim would start with the letter "S". Even though this is the base level, it offers a large number of safety features and cabin perks that drivers (such as yourself) will fall in love with. Let's get to listing them! For the exterior features, you can look forward to automatic headlights and 17-inch wheels (alloy) to enhance that sporty aesthetic. Inside the cabin, the Nissan Rogue Sport has a USB insert, four-speaker audio system, smartphone integration system, a 7-inch touchscreen, and optional satellite radio.
As we mentioned, this trim level is loaded with safety features. It has blind-spot alerts, rear cross-traffic monitoring, pedestrian detection, lane departure alerts (and auto-steering), automatic braking in the rear, and rear parking sensors. We often recommend this car to parents purchasing their child a vehicle since it's jam-packed with safety features in the base-level package. It's also great for growing families looking to keep everyone as protected (and entertained) as possible during those long family road trips.
As if the base-level perks and amenities weren't enough, the new 2021 Nissan Rogue Sport kicks it up a notch with their SV and SL packages (more on the latter trim level in a bit). With the SV, you're getting more luxury, comfort, and convenience. Look no further for its keyless entry and remote engine start as an example of that. On the outside of a 2021 Nissan Rogue Sport SV, you're getting heated side mirrors to prevent fogging and fog lights to help you see during literal fog. Inside the interior, you can look forward to dual-zone climate control (automated), heated front seats, a heated steering wheel, a power-adjustable driver seat, and an additional two speakers for your sound system, bringing the total to six speakers.
There's also an SV Technology package, which gives you additional perks. It contains three additional safety features: lane-keeping assist, a surround-view camera system (to help with parking), and adaptive cruise control to keep a comfortable distance between you and the car in front of you. The SV Technology package also offers memory settings in the driver seat's adjustability and a hybrid upholstery blend of both simulated leather and cloth. Comfy and classy, what's better than that? If you'd like to learn more about the 2021 Nissan Rogue Sport SV or its SV technology package, contact Fort Worth Nissan, the pinnacle of all Nissan Dealers in Fort Worth TX.
Lastly, we have the SL, the top-of-the-line trim level for the new 2021 Nissan Rogue Sport. Since the S and SV already have so many features packed inside them, the SL's base package offers just a few other sporty amenities. It has a premium package option if you want all the perks. With the base package on the SL trim, you'll get upgraded to 19-inch alloy wheels, giving you a little more street cred on the open road. Inside, your infotainment system will have a navigation system that you can use for long-distance travel, as well as leather seating to keep you comfy. 
Remember all of those safety features that we mentioned in the SV's technology package? Those come standard inside the SL's base package. For those of you looking to max out the amenities, you might consider adding on the SL's premium package. What does that include? We're glad you asked! To increase the driving experience, the premium package has an auto-dimming rearview mirror and LED headlights. It also has a sunroof for you and your passengers to get some fresh air. 
Both the driver and passenger will have memory settings, and the passenger seat is power-adjustable. Lastly, the premium package gives you the optimal entertainment experience by way of an eight-speaker Bose sound system. The best in the business! As you can see, you can't go wrong with any trim on the new 2021 Nissan Rogue Sport. It can offer you as much customization as you want!
Invest in the New 2021 Nissan Rogue Sport Today
Now that you have seen all of the benefits and amenities that the new 2021 Nissan Rogue Sport can offer you, it's time to schedule a test drive! Be sure to read this page for more information on Fort Worth Nissan and why we're the best dealership to fit your needs. For more inquiries, please be sure to reach out by filling out our
online contact form
and we will be happy to assist you further! If you're interested in more of Nissan's
 top models, make sure to check out our 

research hub

 page for more information.