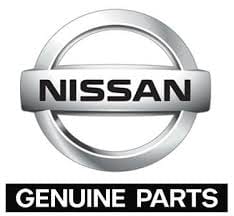 Nissan Parts for Fort Worth - OEM Parts and Accessories

Our friendly parts associates have more than 50 combined years of Genuine Nissan Parts experience they are eager to share with you. Fort Worth Nissan parts center offers one of the largest selections of genuine Nissan Parts in the DFW area.  We can fill any Nissan parts order quickly whether we have it in stock or if we need to order it in for you. Fort Worth Nissan offers Parts specials and coupons to save you money. Check back frequently as we are constantly changing our specials. Whether you're an independent repair shop owner or a Nissan driver, we have Nissan Genuine Parts at the best prices in the DFW area.
Fort Worth Nissan also offers a selection of Genuine Nissan Accessories. We have merchandise such as Nissan all-weather floor mats, Nissan tow hitches & iPod accessories - if you are looking for Genuine Nissan Accessories, we will have what you need.  Ft Worth Nissan offers Nissan Accessories Coupons right here on our web site.
Fort Worth Nissan looks forward to being your Nissan Genuine Parts and Accessory one-stop shop.

If you want the best performance and reliability possible for your Nissan you need genuine Nissan Parts & Accessories. We offer a variety of high quality Nissan parts designed and tested for Nissan Vehicles.  Fort Worth Nissan has genuine Nissan Parts and Accessories online. If you are in Burleson or Arlington, TX., we are just a short drive away located on the west side of Ft Worth on loop 820.
Visit our Service Center for top quality Installation and repairs. Sometimes replacing a Nissan car part requires special skills and tools. At our Nissan dealership's high tech service center our mechanics are ready to make those repairs. Schedule your service appointment online to expedite installation of your new Nissan parts.